Here's why dealers choose to deal with CFS Finance:
Story-based lending. We're a team of car finance specialists (primarily 2nd-tier profile) who get to know our clients and create loans that work for them.
We put you first. We know that what matters to you is the right car loan for your needs, so that's what we create - together.
Flexibility counts. We 'make to measure' based on your budget and repayment needs. It's one thing to get car finance approved, it's another to pay it off comfortably. We help you get the balance right.
Competitive interest rates. When you're paying a car loan off over time, you absolutely need the interest rate to be as sharp as possible. That's what we deliver.
Proven track record. We are one of the most successful alternative finance companies in the market and we can help you achieve better results from your second-tier opportunities. Amazing things happen when you ask a bunch of passionate and talented people to go the extra mile for their customers! A dedicated group of guys and gals are available seven days a week to help smooth the process and make the customer journey as enjoyable as it always should have been.
Why are we different?
People power our decisions and people are at the heart of every decision we make!
Every customer and every application is unique. That's why we take the time to really get to know and understand our borrowers, so our team of lenders can find and tailor the right package just for them.
Because we aren't trying to be all things to all people - we know our market and its clients and we are willing to work harder for them.
Partner with an alternative finance company that has 15 years of experience in your market.
CFS Finance was established in 2006 and is a 100% NZ-owned and managed company with strong funding lines and capacity to lend. We believe our ability to lend through all market conditions is key to developing long-term dealer relationships. Our goal is to create mutually sustainable and profitable partnerships.
Our commitment to customer service is a serious proposition and one that is at the heart of our business. Our team are dedicated to understanding the needs of our customers and we will exceed your expectations.
We have always led the way, continually bringing the latest technology to non-bank car finance. We have the best end-to-end 100% paperless & contactless car finance facility in the country, ensuring our dealers can trade safely even during a global pandemic.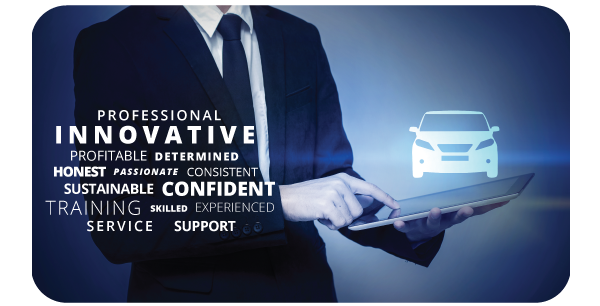 Already have a deal for us?
When your customer is declined by your first tier provider, phone our team on 0800 88 2000
Email your application and any other supporting documents you have to: applications@cfsfinance.co.nz
If you'd like to be a CFS Preferred Dealer, please email Angela.Jorgenson@cfsfinance.co.nz