Finance Blog
Moving to the new norm of contactless and paperless sales
Posted on 21 August 2020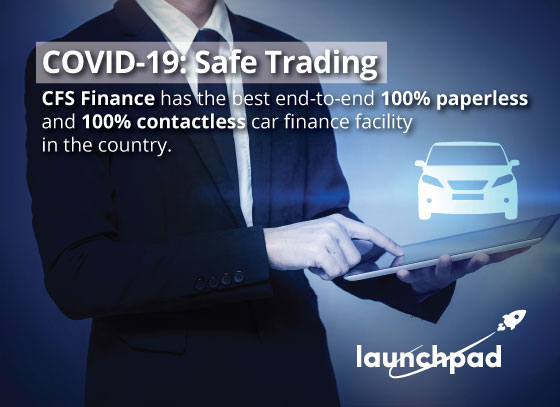 The New Zealand vehicle sales industry is a resilient sector which has faced many challenges over the past 30 years and has adapted to ever changing market regulations and conditions.
The arrival of the COVID-19 pandemic has forever changed how new and used cars will be traded, sold, serviced, and most importantly financed. Protecting the health and safety of employees and customers is now at the forefront of every responsible car dealer according to the team at Community Financial Services (CFS).
The internet and secure online technology now allow vehicle buyers a fully contactless process from finding the vehicle, to securing finance, transacting the sale and collecting it. This will become the new normal as consumers will find it saves them time and stress.
For the car dealer the challenge of moving to paperless and contactless sales will be making sure that they have the right technology and the right processes in place for a seamless end-to-end service.
CFS sales manager Angela Jorgensen says that both car buyers and dealers are beginning to understand how to operate in the new normal which has been forced upon them by the COVID-19 pandemic.
"It is a sea-change for dealerships and buyers because they are not yet used to doing everything digitally yet," Jorgensen says.
"Before we entered lockdown Level-Four, at the previous level, there was already a lot of uncertainty around social distancing and people trying to avoid busy places such as car yards.
"Our chief executive officer Chris Stephenson lead a strategy team to plan and adapt our existing lending products to become paperless and contactless by using technology while still providing our usual high levels of service to business partners.
"The team executed our new paperless lending products, and these were working in the market before New Zealand was placed into the COVID-19 Level-Four lockdown," Jorgensen says.
She also says CFS has been at the forefront of technology for some time in the dealer/broker space.
The company launched electronic loan contracts (E-DOC) in 2017 before the creation of its "Launchpad" portal 18 months ago.
"As a non-bank lender, we wanted to provide a service that mirrored everything a bank lender could do, so that dealers could easily make and monitor finance applications, chat with us instantaneously and retrieve bank statements online.
"This was a game changer for the parts of the market that didn't have options outside the usual bank lenders, and we continue to receive positive feedback about it," Jorgensen says.
The arrival of Level-Three lockdown on April 28, meant that CFS was ready and able to assist car dealers who have the ability to trade online. The first day of trading using the new system saw nine new deals signed up.
"Our lending and sales staff were ready for Level-Three and they are working closely with all our dealers and brokers to ensure that a safe and secure way of transacting business is taking place," Jorgensen says.
"We are assisting with applications through Launchpad, bank statement retrieval via Credit Sense link, and the credit contract will be issued electronically via secured signing.
"CFS also offers electronic signing of dealer VOSA & CIN's, alongside these, to verify clients non face to face for AML. A product called Biometrics' can be used with a link sent out to the client, this way the whole process is completely electronic, contactless and paperless.
"It is a positive change for everybody in the vehicle sales industry because this system will speed up the transaction which will benefit both parties.
"We understand it may not be the way some dealers might want to conduct business, but they can count on CFS to help get them through. This is the new norm moving forward, lets embrace it and be ready to support each other," Jorgensen says.
Article for AutoTalk NZ May 2020
https://autotalk.co.nz/mag/autotalk_may2020.pdf